1st Annual Career Day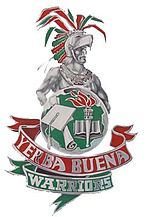 On March 22nd, 2013, Yerba Buena High School (YBHS) will be hosting its 1st Annual Career Day for all students. Through a comprehensive survey, the students at YBHS indicated that they were interested in learning more about the dental profession! Dr. Diem Dao was selected to come present to the YBHS students on March 22, 2013.
Event Details
Location: Yerba Buena High School
Address: 1855 Lucretia Ave San Jose, CA 95122 (Click for directions)
Visit the Yerba Buena High School website for additional information.
Visit the Evergreen Dental Arts' Community page to stay up-to-date on our upcoming events.