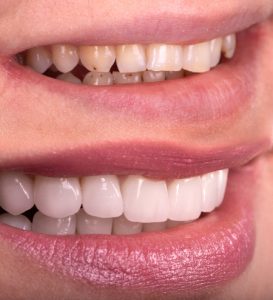 New Smiles Created Here!
Rejuvenate your look with smile restorations.
Most people have some sort of imperfection in their smile which they'd want to have fixed if given the chance. Some people, more than others. That's just how it goes. Everyone's mouth is different, and everyone is at a different stage of their journey toward better dental health! So, if you are interested in learning about your options for smile restorations, contact us today to schedule a consultation. Call our office at (408) 532-0435.
What does a smile restoration involve?
Smile restorations can mean different things to different people. It may be as simple as brightening your smile with teeth whitening or an all-encompassing treatment such as dental implants or dentures to replace missing teeth.
Other options span the entire spectrum of restorations and may include a combination of one or more crowns, bridges, fillings, inlays or onlays, or a partial denture.
Whatever level of care you require, we'll develop a custom treatment plan to achieve your dental goals. Some people want everything done at once, while others prefer to treat the most pressing problems first. Many choose to remain within the terms of their insurance plans, opting for only the covered and approved treatments.
Our team is dedicated to working within your individual constraints (whether that be your dental plan or your personal budget limitations). Once you meet with our dentist, we'll have a better idea of what potential treatment options are available, and then we can design a treatment plan to meet your needs.