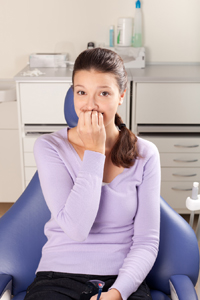 Don't Feel Embarrassed!
Instead of feeling embarrassed, know that we're here to help!
If it's been a while since your last trip to the dentist, it's natural to feel a bit apprehensive. If it's been an especially long while (and you know that you have some extensive problems), then you might even feel embarrassed about the state of your teeth. Well, we aren't here to play the blame game or scold you for what you should have done. Instead, we are here to help! Let us be your partner as we develop a plan to move forward for better oral health.
Restorative Options
If your teeth have seen better days, we have a variety of treatments to restore them to their full form and function. We can fill cavities. We can repair minor cracks and chips. If you have missing teeth, we can replace them with a dental bridge, dentures, implants, or a combination of different treatments.
Cosmetic Options
If you're more concerned with the appearance of your teeth, that too, we can also improve! We can help you achieve the smile you've always wanted with today's modern cosmetic dentistry. Teeth whitening is a quick way to create an aesthetic look. Cosmetic bonding can address minor imperfections. Or completely transform your smile almost instantly with beautiful porcelain veneers.
Contact Us Today
No matter your area of concern, please do not let dental embarrassment remain a barrier to receiving the care you want and need. Contact us today for more information or to schedule your appointment!